Back at uni? Do away with the poor student clichés with these money making and money saving tips.
Students aren't exactly known for rolling in cash, but by following these simple tips to save money at university you can make the most of what you've got.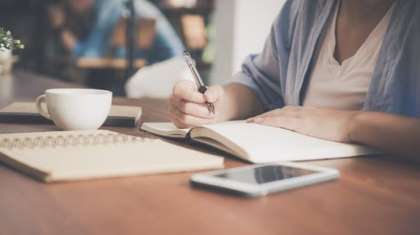 1. Get a part-time job
This might seem obvious, but part-time jobs aren't what they used to be. Sure, you could take on regular shifts at a shop or café, or look for work tutoring or babysitting, but you could also think outside the box for ways you can use your skills to make money.  
If you're a talented photographer, sell your images, or you may be able earn money from the comfort of your own home (or dorm room) by filling out online surveys or reviewing websites and apps. Technology has made the transfer of goods and services easier than ever before.  
Similarly, the share economy has opened up a world of employment opportunities, through companies like Airtasker, Freelancer or Fiverr.
2. Take advantage of freebies and cheapies
If you can be flexible on times, students can access cheap movie tickets, and last-minute tickets to theater previews, and other performances. 
You can also enjoy cut-price meals by taking advantage of specials and 2-for-1 offers – particularly early in the week – or by eating at restaurants run by catering and hospitality training schools. Similarly, getting your hair cut and coloured by hairdressing trainees can save you a fortune on expensive hair maintenance.
Tap into your student union as they often have details of discounts available to students and be sure to use your student concession card when you can and always ask if you're eligible for a student discount. 
Other ideas to save include shopping for clothes and household goods at op shops or on sale, exercising in nature instead of joining a gym, taking a BYO water bottle to refill for free on the go and investing in a BYO coffee cup – and seeking out cafes which offer a discount for its reuse.
3. Learn to cook
Shopping for food, cooking and eating at home is a great way to save money. If you don't know how to cook, try to learn enough to cover at least a few basic dishes (try YouTube for how-to videos).
To ensure you don't overspend thanks to the overwhelming choices in the supermarket aisles, take a list and stick to it, or shop online.
For cheaper groceries, try no-name brands or buy in bulk, and track down your local produce market for cheap and fresh fruit and veggies. 
4. Use public transport
Running a car is an expensive business – not just in the initial outlay but in petrol, registration, maintenance, and insurance costs. Think carefully about whether you really need one, or if you can get where you need to go by walking, cycling or public transport – or a combination of these.
If you really do need a car, consider whether you can also use it to generate an income, such as becoming an Uber driver, but be sure to research potential income streams thoroughly as there may be additional costs involved on things such as insurance.
5. Plan your finances
Regardless of whether you have a little money or a lot, it's what you do with it that really matters. To make the most of what you have, set yourself a budget and stick to it. 
If you're not sure what you're spending your money on in the first place there are many apps that can help you track and manage your money easily,  available on android and the app store.  
Other smart money tips include not making impulse purchases, and setting aside money for bills, rent and food as soon as you're paid. 
And if you have a credit card, leave it at home when shopping so you only spend what you have and save it for true emergencies (and no, a pair of shoes on sale does not count). If you do have to pay for something on credit, prioritise this debt and pay it off as soon as you can.
More ideas
If you're looking for more ways to maximise your money while studying, you could consider the following:
Studying close to home to enable you to continue living at home and save big money on rent.

Studying part-time and working full-time rather than vice versa.

Checking whether you're eligible for any government subsidies.
 For further assistance please contact us on 1300 181 707
Important 
This article provides general information and hasn't taken your circumstances into account. It's important to consider your particular circumstances before deciding what's right for you. Although the information is from sources considered reliable, we do not guarantee that it is accurate or complete. You should not rely upon it and should seek qualified advice before making any investment decision. Except where liability under any statute cannot be excluded, we do not accept any liability (whether under contract, tort or otherwise) for any resulting loss or damage of the reader or any other person.